Why do companies choose outsourcing software development? All questions answered!
Outsourcing software development
Software development is a very important part of any company. To save time and effort outsourcing is adopted.
Different companies adopt outsourcing software development. Such as IT companies, marketing companies etc. Outsourcing has many benefits. Also plays a key role in making companies more effective.
What is outsourcing?
Outsourcing is the process in which a company can hire a professional and, skilled vendor. The vendor will perform the assigned task with his skill. Outsourcing is important. as firstly it saves time. And secondly, it saves the company's workforce.
We will discuss some important reasons why companies outsource:
Outsourcing software development, will benefit the company in various ways for instance:
1. Outsourcing software development imparts Better quality:
Due to outsourcing, we get the software of better quality. This is due to the skilled professionals who complete the task. The person who is best at a specific task will complete that task. This will result in the smooth flow of completion of tasks.
2. Cost effective:
Outsourcing of software development is cost-effective. As developed companies can outsource to developing companies.
There are a lot of people who are talented but their talent is not recognised. Such people complete the assigned tasks. with more hard work, effort and less cost.
3. International experience:
Outsourcing software development enables the company to interact with international pools. Moreover, outsourcing gives employees a chance to interact with international vendors.
This helps the employees to learn more. This also gives employees new exposure and new ideas.
4. Outsourcing development is More flexible: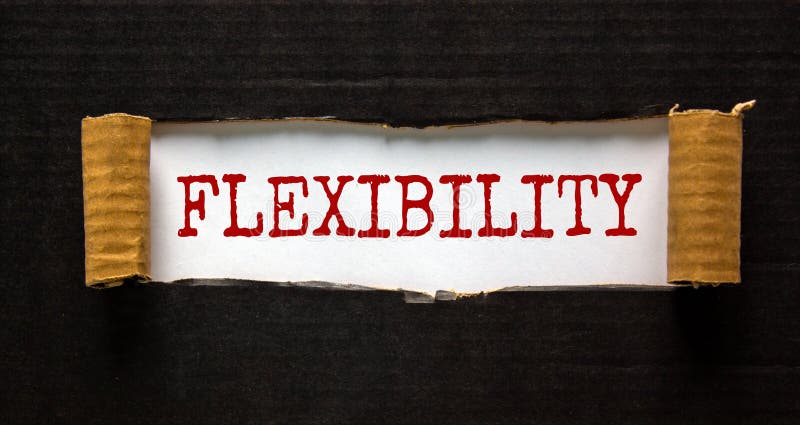 Outsourcing social development enables the company to be more flexible. In outsourcing software development, a company does not have to stick to one person or company for the long run.
If there is any inconvenience between the two, the vendors can easily be changed.
5. Better Management:
Outsourcing software development
Offers better management. Because in this process the task is divided among the teams. Similarly, Every individual is responsible for his/her time management. Every individual is responsible for his/her tasks.
Outsourcing Software Development to overseas companies:
Many companies choose to outsource to international companies. These companies find outsourcing software development to overseas companies more beneficial.
Outsourcing software Development to overseas/international companies provides several advantages to companies for instance:
1.Different time zones
Firstly, outsourcing software development to countries with different time zones proves to be more productive for companies.
As companies get 24-hour input. For instance, outsourcing to countries like Pakistan, India, Bangladesh can be of great advantage for countries like the USA, Canada. as they have different time zones.
2. Less costly
Secondly developed countries choose to outsource to developing countries. Developing countries can perform the task by offering less cost.
People in developing countries are more hardworking and tech skilled but comparatively poor. Therefore, people in the developing country are ready to work more even at less cost.
3. More effective
Thirdly developing countries provide better software. in less time and cost. Moreover, developing countries such as Pakistan and India have trained tech professionals.
With less financial support and more skill-developing countries professionals are proven more efficient.
Why and how do companies outsource software Development:
In the modern era every company needs a software. However, all companies do not have the IT professionals. Therefore, outsourcing is beneficial for such companies.
A company should consider a few things before outsourcing the software. Development, for instance:
1. Choosing the Best
A company should list down various outsourcing companies. After that, choose the best Alternative. according to its wants and needs.
This process includes testing a few companies by some samples and evaluating their performance.
2. Prioritizing the Task
The company should manage the tasks. In addition, exclude the unnecessary ones. This step requires close observation and evaluation of all the tasks. Above all, increasing the status of more beneficial ones and removing the inefficient ones
3. Defining a budget
Make a proper and realistic budget. Similarly, Make sure to briefly explain the vendor about the budget. However, Be fair in a budget setting. Also, try to gain the vendors trust by being consistent and paying on time.
4. Division of Tasks
Equally divide the tasks among the members according to their performance and skill. This will provide greater efficiency to the company. Also less human workforce and effort will be used.
5. Culture of vendor
Observer the culture of vendor. As, different countries and regions have different cultures. For the betterment of the company and its reputation. Among the general public it is advised to learn about the culture of the vendor
This is important. Because, for instance. Difference in culture can result in difference of opinion and thought process resulting in a chaos and downfall of the company.
Steps in outsourcing software Development
1. Outsourcing software Development
requires the following basic steps. Let's say, at first the company needs to set it's goals. In addition, the company should determine its wants and needs.
2. Secondly develop a trust with the vendor. Also choose the most trusted partner.
3. Thirdly establish-friendly relationships among the employees and vendors.
4. Most importantly select the country for outsourcing.
And once it's all done start working.
ALSO READ: 7 BEST BACK-END FRAMEWORKS IN 2021
Selecting the best alternative:
Selecting the best option is very important in improving the company's performance. The companies must consider the best option for outsourcing.
Furthermore, companies can be rated according to their skills and compatibility. Before they start working together. A company should take the following measures before choosing a company. For example:
1.Communication
Above all, The company should create communication with the vendor. As communication will give an insight of the vendor's interest and intentions.
Good communication will reveal the pros and cons of working together before-hand and will result in a better decision.
2. Reviews
Check customer reviews. This will help the company to know about the reputation and rating of the company. Also this process can help in determining the compatibility with the company.
3. Defining Goals
The company should know it's goals and needs. On the basis of these goals the company can identify the vendors that are most suitable for them.
4. Evaluation of Skills
The company should evaluate them based on their skills. In other words, A trial or sample task can be given to the vendors.
To check their skills if the task is performed successfully. the company can be selected if not a new option should be considered.
5. Standard of Quality
Observe the standard of their quality. To clarify this can be done by the steps mentioned above.Therefore, Through all the evaluations and examinations the company with the best standard of quality can be chosen.
6. Culture
Learn more about their culture as the difference in culture can cause moral and religious conflicts. A similar culture will prove to be more beneficial.
7. Setting a Budget
Clearly communicate the budget and answer the vendor's questions if any. Moreover, Inform them beforehand, about the contract and penalties.
8. Security
Also Observe security aspects. Do not share state secrets or other important information.
Some disadvantages of outsourcing software development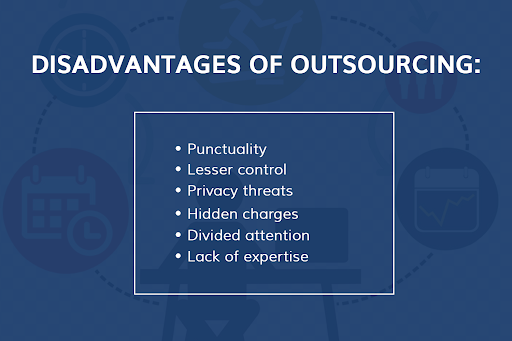 Although, outsourcing software development has many advantages. It somehow also has a few disadvantages. for instance:
1. Security threats in outsourcing software development
First of all, the security of a company can be at stake. This can happen due to the sharing of important information.
2. Competitors plan
Secondly, Some competitors might use this scheme to steal information and procedures.
3. Lack of time management
Thirdly, The vendor might not manage time properly. They might not complete the task assigned in the deadline.
4. Lack of communication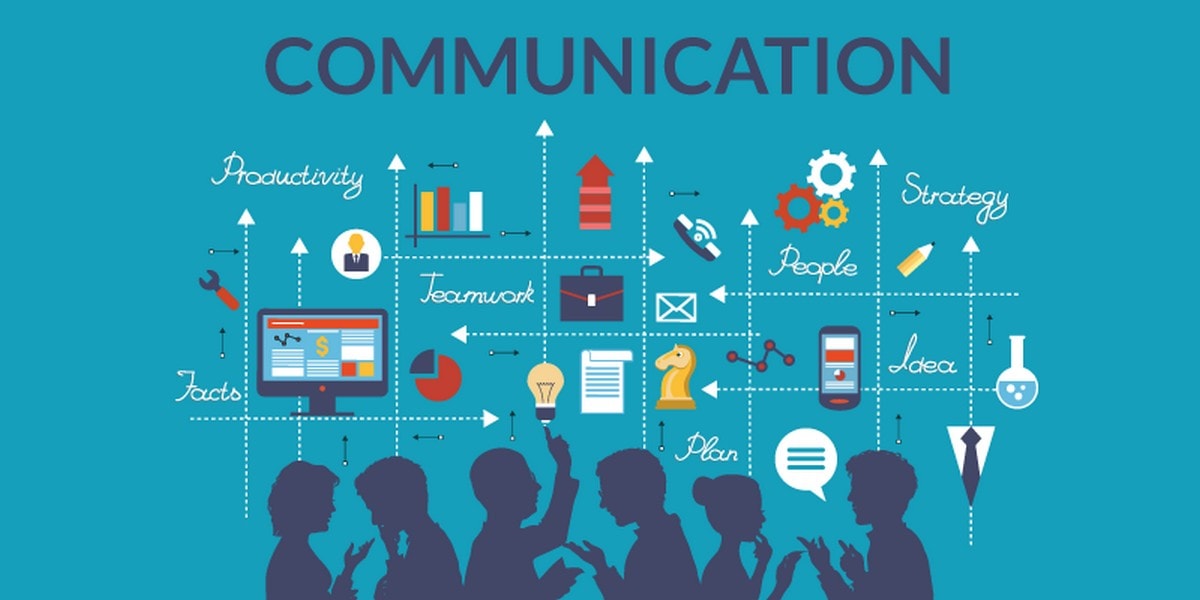 Furthermore Lack of communication with the vendors can cause serious problems. These problems will comprise efficiency.
5. Issues in collaboration
Moreover, The employees might not be comfortable with the vendors resulting in poor teamwork.
6. Effect on quality
Also, The vendors do not have any emotional association with the company. For this reason, they might not give their 100% in work which can cause a decrease in quality.
7. Dependency
And The company will have to be dependent on the outsourcing company. And will not have complete control over their company.
Companies outsourcing software development
In this advanced modern era. Most of the companies use outsourcing software Development. Therefore, if we get more specific. the companies that use outsourcing software development can listen as follows. for instance:
Customer service
Marketing companies
Manufacturing companies
HR companies
Web design companies
Mobile app development
Digital marketing companies
Most importantly the IT companies. These companies need outsourcing software Development the most. As they need to stay up to date.
Final Verdict
To conclude, we explain that in the modern era every company needs to stay up to date. In addition to that companies need to increase the efficiency as much as possible. Outsourcing software development also provides many benefits. For instance, saves valuable time and a lot of energy.